Andrei's entrepreneurial spirit and his deep belief in the power of the community led him to become one of the most influential people in the regional and international infosec industry.
His contribution has fundamentally shaped the cybersecurity ecosystem in Romania and Central and Eastern Europe.
Andrei wears many hats and all of them are the same shade of white.
Andrei plays an
active role

in the infosec ecosystem
For more than a decade, Andrei has been working in tech and cybersecurity, constantly learning and improving his skills as he progressed.
His expertise is backed up by the 60+ awards he received for successfully participating in international and national competitions focused on algorithms, information security, web and software development.  
His relentless passion for cybersecurity coupled with his disciplined pursuit of self-development led him to become a regular speaker, mentor and judge in local and international events or conferences.
Andrei is an active adviser & shareholder in various organizations and member in different local and European initiatives. He was also member of the Counselor Committee for GovITHub, a governmental initiative for digitalization of public institution from Romania where Andrei provided to the Romanian Government assistance regarding national IT strategies and digitalization.
In 2016 he was nominated in both New Europe 100 – a list built by Google and Financial Times presenting brightest and best people in Central and Eastern Europe and in Forbes 30 under 30. These nominations came after scoring high results in his activity related to Bit Sentinel.
Customers, partners, and team members know they can trust Andrei to always do his best work and pursue a strong vision for securing the world.
In 2015, Andrei leveraged his security expertise and business know-how to found Bit Sentinel, an information security company focused on rigorously protecting businesses against cyber threats.
Andrei assembled a team of professionals whose skills cover key areas such as penetration testing, malware protection, cyber attacks recovery, social engineering, blockchain security, and more!
Moreover, the Bit Sentinel team also delivers training for both company employees and other infosec specialists. It also organizes ethical hacking competitions to attract talent to cybersecurity.
President
Cyber Security Research Center from Romania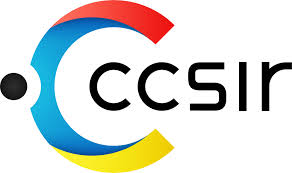 Andrei also founded in 2013 and currently leads CCSIR (Cyber Security Research Center from Romania), a Non-Governmental Organization whose sole purpose is promoting, supporting, implementation, and coordinating information security research in Romania.
The NGO's activity also includes international projects, such as DefCamp, and various partnerships that focus on strategic short, medium, and long term results in cybersecurity education.

Andrei is also the founder of the largest cybersecurity and hacking conference in Central Eastern Europe:
DefCamp.
Over the last decade, Andrei and a team of driven people who share his passion for all things infosec developed the event into one of the most important ones in the region.
In 9 editions, DefCamp gathered
6700 attendees
from all over the world and brought high-caliber speakers from all over the world.
DefCamp also features
one of the largest and most engaging CTF competitions
that attracts each year over 1000 participants from over 60 countries.  
Cybersecurity Advisor & Mentor for cybersecurity startups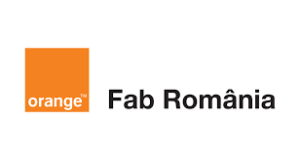 Due to his wide-ranging experience, Andrei is also a sought after mentor for cybersecurity startups looking to build the next important product to help companies cope with cyber attacks.
Andrei is currently a mentor in Orange Fab, a 1-year startup accelerator that supports entrepreneurs to build and scale effective and innovative digital products.
Andrei uses his expertise to help high-growth startups leverage blockchain technology while ensuring its secure implementation from end to end.
Some of the companies he currently advises on blockchain security are: IP Exchange, Kuende or Cashfree.  Andrei is also cyber security advisor for TypingDNA a passive authentication and typing biometrics startup.
Below you can see some highlights from the media over the years to which Andrei contributed.
2021
2020
2019
2018
2017
2016
2015
2014
2011