Managed Security Services
_
Offload security management, threat detection & incident response to professional cybersecurity engineers
61% of CEOs
believe that security issues associated with the digital economy are far too big for their organization to handle alone (Accenture)
If you're struggling to protect your company from cyber attacks on a restrictive budget and with limited in-house skills, you're not alone.
Organizations like yours from around the world face the same challenges. It's difficult to make cybersecurity a priority when it's not your main line of business and that's a fact.
Fortunately, you don't have to deal with this anymore. Choosing work with a Managed Security Service Provider (MSSP) accelerates your cybersecurity program and helps you effectively handle your risks.
Information security may not be your line of work but it certainly is ours!
At Bit Sentinel, security engineers oversee and manage our customers' security processes, both in-house and remotely, based on business requirements, specific context, and threatscape.
10x your security program

by working with seasoned information security experts
You can benefit from working with a Managed Security Service Provider like Bit Sentinel in more ways than one. Here's what you can achieve by partnering with the right information security experts:
1.

Streamline your internal cybersecurity process
A savvy MSSP helps you avoid missing important issues when you deal with a high volume of alerts. When we take on the responsibility to filter vulnerabilities and prioritize remedial actions, your team stops feeling overwhelmed and becomes more effective.  
2.

Mitigate and patch the issues with real business impact
Instead of spending all their time putting out fires, your team can work with an MSSP to focus on truly relevant security priorities. No more time wasted dealing with false positives that cuts from truly important tasks.
3.

Replicate successful workflows and improve internal agility
Build or update your playbooks to get more effective at detecting, responding and recovering from cyber attacks. Develop better proactive defenses based on the deep expertise the Managed Security Services Provider brings to the table.
4.

Tap into broad expertise and make better security decisions
When highly skilled security engineers focus their mastery on your needs, your team learns how to improve their own. As a result, you discover best-in-breed tools and leverage first class know-how to cover your needs more extensively than ever before.
5.

Get the big picture and improve security for your entire organization
A Managed Security Services Provider integrates all the key elements in your company: people, methods, and technology. In this context, skilled security professionals recommend the best combination of defenses to address complex issues with widespread dependencies.
6.

Supplement in-house expertise with outsourced skills and know-how
Being short of cybersecurity personnel is a common occurrence nowadays. The solution to avoid the crippling effect this has on your organization is to partner with a reliable MSSP who can fill in the gaps.
7.

Rely on a partner who knows your environment inside-out
There are no perfect roadmaps or strategies to keep your organization safe. A Managed Security Services Provider maps out your infrastructure, processes, and resources in a way that gives you visibility and control. A dependable partner also guides your decisions as your context changes and your security evolves.
8.

Detect and mitigate threats in their early stages
When you work with an MSSP, you benefit from their experience with hundreds of use cases, challenges, and solutions. As a result, the experts you contract speed up detection based on hard-won tactical know-how so your organisation can react swiftly and patch faster.
9.

Stop the kill chain before it leads to compromise
When a cyber attack happens, it pays to have a trustworthy security partner who can intervene to stop an attack before it damages your network or spreads laterally through it. This relationship can be crucial to help you navigate critical moments like avoiding fines and any legal repercussions.
10.

Systematically reduce your risk with constant improvements
Get better at thinking strategically about your cybersecurity. With expert input constantly by your side, you make increasingly better decisions and cultivate foresight. Consistently applying fixes and enhancing processes leads to a significant drop in exposure and unmitigated risks for your organization.  
These are the
security services we can manage

for your company
Managed Penetration Testing
_
Our team of experienced engineers safely simulate cyber attacks against your organization to discover and exploit vulnerabilities under controlled circumstances.
Managed pentesting involves running these tests with regularity to increase your company's immunity to cyber attacks.
Our experience shows that successive penetration tests generate a significant drop in vulnerabilities across the organization, both in terms of tech and processes.
Better yet, companies who rely on recurring pentests move faster to solve known issues because we provide a clear list of priorities to address.
Managed penetration testing involves assessing the security of your:
Network perimeter

Application stack

Mobile devices and apps

Wireless networks

IoT devices

DDoS protection measures

Web Applications
Should you company's profile require it, we also perform PCI DSS Testing and Norm 4/ASF 2018 pentesting.
Escalate your defenses by discovering and fixing improper configurations, flaws in your apps and processes, risky end-user behavior, and many more threats.
Managed Blockchain Security Services
_
If you're building and growing a company that develops products and services on the blockchain, you can use cybersecurity as a value generator.
Protect your innovative blockchain integrations with regular testing and improving your security throughout the entire process.  
Managed blockchain security services include:
Security Code Reviews

Static and Dynamic Analysis for Smart Contracts

Disaster Recovery Plans

Smart Contracts Design and Architecture

Initial Coin Offering (ICO), Token Generation Event (TGE) or Security Token Offering (STO) Advisory and Consultancy

Blockchain Cryptocurrencies Exchange Cyber Security Evaluation and much more.
Provide your customers with another important reason to trust you: get independent validation for your blockchain-based applications.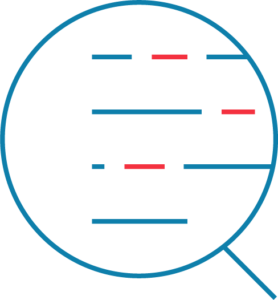 Managed Security Code Reviews
_
When you build and use secure apps, you establish a strong baseline for your overall security as a company.
At Bit Sentinel, we blend meticulous manual reviews with automated application security analysis to reveal vulnerabilities. In the following step, our infosec pros help you fix and patch these issues so you can ultimately build security into your Software Development Life Cycle (SDLC).   
Managed security code reviews imply this key infosec practice as part of your defense strategy. Get in touch with us for:
Web Application Code Reviews
Mobile Application Code Reviews

Software Application Code Reviews.

 
Take advantage of one of the most accessible security tactics and avoid costly downtime and revenue loss.
Regular code reviews make them exceptionally cost-effective by addressing new code and recent changes rather than assessing your entire code stack all over again.  
Managed Social Engineering Prevention Services
_
It's not just cybercriminal tactics that are evolving. Your company changes all the time as well. People come and go, you move offices, and people may even start working from home.
Throughout all these developments, social engineering remains a central threat that can penetrate almost any defenses.
You fight against it effectively by training your team to detect manipulation attempts and respond with caution and decisiveness.
Through our platform, PhishEnterprise, we can fully manage the entire process of teaching your employees how to identify and react to social engineering threats.  
We designed practical training exercises to keep your teams engaged while also providing you with insightful activity statistics.
Managed social engineering prevention services are a long-term investment that yields high ROI and one of the most efficient proactive security measures you can focus on.
Managed Vulnerability Assessments
_
While doing the annual penetration test is mandatory in a range of industries, it's not enough to ensure strong, continued security for your company.
Fill in the gaps with managed vulnerability assessments. Offload this crucial task to a team of cybersecurity professionals who:
Perform in-depth analyses to rule out false positives in v

ulnerability scans

Filter and prioritize issues based on your specific context and needs

Inform and guide decisions about patch management and

other security measures

Continuous monitor your critical systems for errors and vulnerabilities.
In managed vulnerability assessments, security engineers use an advanced toolset to scan for issues and extensive professional experience to validate their severity levels.  
How we work to
maximize your security capabilities and close the gaps

in your protection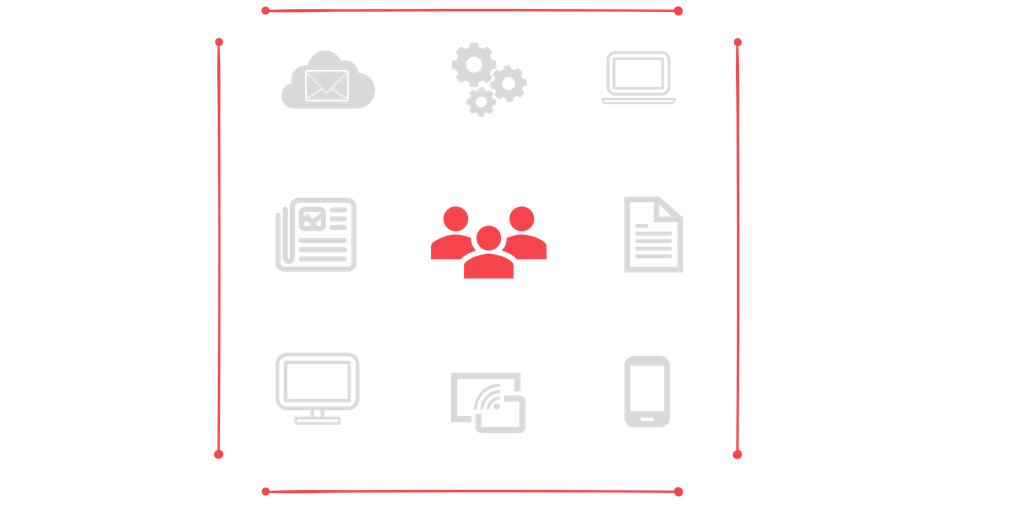 Here is the big picture of the process we, the Bit Sentinel team, use for our managed security services, irrespective of their type. We:
start by understanding the business context  

outline the attack surface

identify emerging threats

develop a strategy to address critical issues and guide its implementation

maximize current investments in preventive measures

supplement security with tools, processes and training whenever necessary

enhance your company's detection capabilities

ensure you have a strong cyber attack response plan your team can follow effectively

initiate the engagement
learn & propose improvements to enforce overall security
How to
choose the right Managed Security Service

Provider for your organisation
Whether you decide to select Bit Sentinel as your managed security service provider or not, you can still use the brief checklist below to ensure you settle on a good fit.
You know your MSSP is a team of professionals when they:
Take time to understand your business model

to ensure they go much deeper than obvious issues and fixes

Define expectations clearly and transparently

so that communication is smooth and effective

Look at how your entire organizations works

in terms of tech, processes, and people

Show they have

the capabilities to manage a client of your size

and complexity

Prove they possess the expertise to

handle multiple areas in information security
Suggest changes based on strong business cases

which take into account the existing setup and limitations
Provide a reliable and transparent cost structure that gives you a stable outlook of your investment in cybersecurity for the entire period of your contract.
5 reasons to choose Bit Sentinel as your MSSP
Bit Sentinel is a team of infosec professionals that hold the most prestigious certifications in cybersecurity. We're also involved in organizing various community events to help other specialists advance their knowledge and skills.
Ours is a relentless pursuit of better ways to secure organisations and empower individuals to responsibly manage their own security.
We take pride in our ability to understand the interdependencies in your ecosystem and propose tailored solutions that address your specific use case.
Every member of our team is quick on their feet and trained to deal with complex, pressing, and delicate situations such as data breaches.  
Although the biggest part of our work is confidential, we're keen to share with you some of our projects, products and references.
Offload Cyber Security Effort to a MSSP