Get an accurate and actionable overview of your infrastructure's security level
Use our team's expertise  and experience for penetration testing, secure code review, social engineering tests and security awareness. Here's how we can work with you to establish and strengthen your company's security setup so you can thrive in an ever-changing world.
Penetration Testing Services
_
We perform professional independent penetration tests to identify, prioritise, explain and help you solve the vulnerabilities in your environment.
Our certified cyber security specialists carry out:
Network Perimeter
Penetration Testing
Application Penetration Testing
Mobile Penetration Testing
Wireless Penetration Testing
IoT Penetration Testing
DDoS Testing
PCI DSS Testing – including Segmentation Testing, Vulnerability Assessment, and global Penetration Testing
4/ASF 2018 Norm Penetration Testing

Blockchain Security Services
_
Instill trust in your blockchain-based service by showing your users you're serious about cybersecurity.
Our team fully supports your effort to build security into your blockchain technology from the very beginning.
Count on us to perform professional:
Static and Dynamic Analysis for Smart Contracts
Security Code Reviews
Risk Assessments
Disaster Recovery Plans
Smart Contracts Costs Evaluation and Optimization Recommendations
Smart Contracts Design and Architecture
Solidity Smart Contracts Development
Blockchain Interaction Security Evaluation
Initial Coin Offering (ICO), Token Generation Event (TGE) or Security Token Offering (STO) Advisory and Consultancy
Blockchain Token and Coins Exchange Cyber Security Evaluation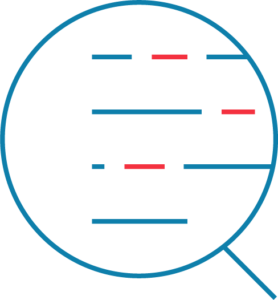 Ensure your applications feature proper security controls and don't exhibit improper or risky behaviour.
Our experts probe your apps to identifying security & business logic flaws and enable your developers to create built-in defense mechanisms that substantially reduce your risk.
At Bit Sentinel, we engage in thorough:
Web Application Code Review

Mobile Application Code Review

Software Application Code Review

Managed Security Code Review

Assistance during each stage of your Secure Development Life Cycle (SDLC)
Social Engineering Campaigns
_
Protect your organization from the threats that target the people in your company.
Our experienced cybersecurity professionals simulate frequent social engineering attacks to highlight how vulnerable your employees are to psychological manipulation. They will also learn how to spot suspicious emails and how to check if the message is malicious or benign.
We assess various aspects of your team's security awareness and general security controls through:
Open Source Intelligence (OSINT)

Social Media Phishing

Email Phishing (Phishing, Spear Phishing)

Media Devices (USB) Drops & Attacks

Physical Security & Perimeter Testing

Phone Phishing

PhishEnterprise – Managed Security Awareness for Employees