Check if your website was hacked and browse through the free catalog of compromised websites from Romania
In our work, we frequently come across compromised websites operating under the .ro TLD. As a result, a couple of years ago we started this online ledger to record all successful web attacks against websites Romanian websites.
Since March 2015, we recorded almost 15,000 compromised websites. To this day, we continue to scrape popular online archives, forums, and news outlets for defaced .ro websites.
Our goal is to provide website owners and admins a chance to check for past successful attacks. The report includes a screenshot of the defacement as well as potential mitigation options (on demand) to prevent similar compromises in the future.
You can use Ro Hacked for free to test your website right now!
RoHacked was mentioned in the media many times over the years. Below you can find some highlights.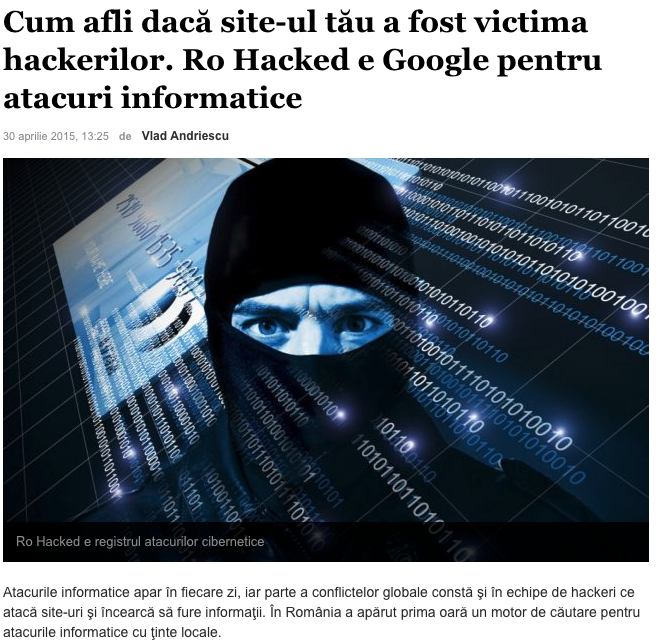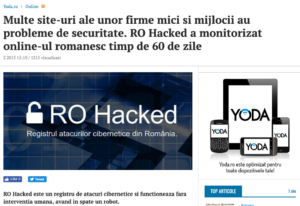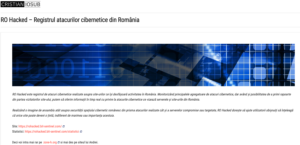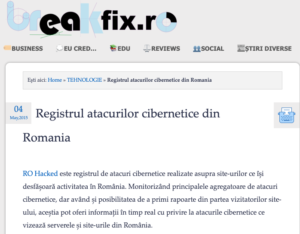 To give you a broad overview of the attacks which occurred in the last 30 days against Romanian websites, we built a statistics module.
In it, you'll find:
A breakdown of

the most affected types of servers

A classification of

the most impacted servers operating systems
Day by day statistics

highlighting specific days when cybercriminal activity was unusually high

The

top IP addresses

that host the highest number of defaced websites

The top 30 most active attackers

.
How Free RoHacked
helps website owners
The free Ro Hacked tool updates automatically each day, drawing data from various security feeds.
When it identifies a hacked Romanian website, it automatically notifies the domain administrators that their website may have been compromised.
The automated report includes a screenshot of the defaced website and a link to the Ro Hacked website report.
This contains details about the attacker that performed the defacement, the date it occurred and miscellaneous information about the server.
We also
built these security tools
At Bit Sentinel, we like to use our experience and know-how to make security simpler and more effective for you and everyone who needs this.
That's why we also created: