The European Cybersecurity Challenge is by far the most important initiative started by ENISA to cultivate and enhance cybersecurity talent across Europe. The ECSC is promoted by the European Commission and in a broader sense falls within the overall context of the EU's Cyber Security Strategy and the NIS Directive.

The championship started in 2014 and every year is hosted by a different country. In 2019 is Romania's turn to take the lead and therefore, the Bit Sentinel team joined the organizing team as technical coordinator along with over a dozen of other private companies & public institutions. The competition has two main rounds:
Qualification Phase when each country organizes a competition to select best infosec talents for their team
The Finals when best teams from all participating countries fight for supremacy
Bit Sentinel is the Technical Leader for European Cyber Security Challenge 2019
Before the final phase, our team is involved in the development process of the ECSC platform to support any challenge format proposed by the organisers and ensure a transparent, stable and competitive environment for the almost 200 delegates coming from 19 countries. Moreover, we will design challenges as well as coordinate with the other technical partners for their contribution for the 2019 edition.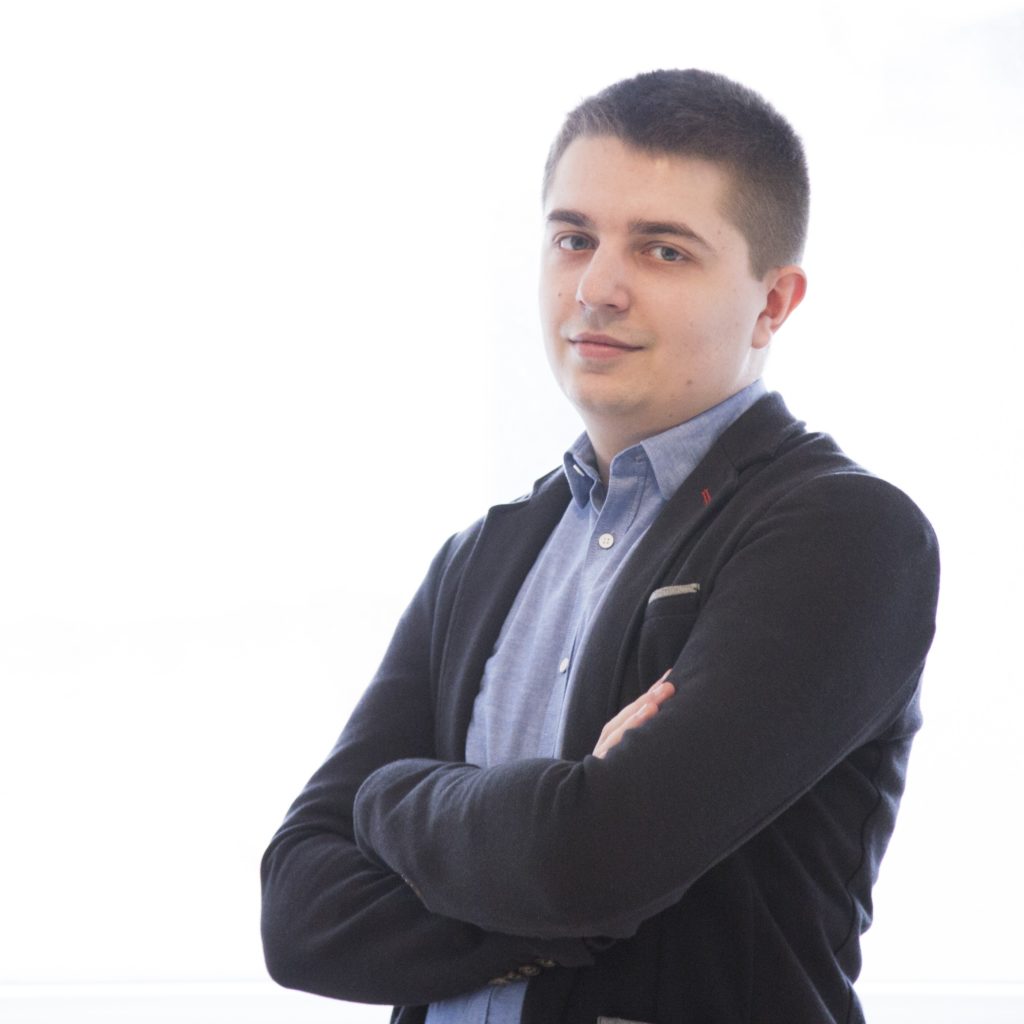 "Competitions are always great opportunities to meet the local landscape of technical skills. We all feel the growing need for IT security professionals so, we take very seriously our mission to contribute to the education of the next generation of ethical hackers. For us, it is the 2nd year to be involved in the championship and I must say that Romania has a growing potential, we just need to build on it!", said Andrei Avadanei.

At the national online phase, over 350 attendees had the possibility to solve around 30 challenges. We had a very diverse range of tasks as we covered topics like web vulnerabilities, network security, exploitation, reverse engineering, forensics, crypto, etc.

Bit Sentinel is training and selecting the national team for the #ECSC2019

Currently, our team is preparing the challenges for the first national Bootcamp organised at the end of July – a 4 days event with the primary goal to handpick the best 16 out of 36 qualified participants. This event will be followed by another Bootcamp in September when and where Romania's National Team will be selected – the official team who will represent our country at the final phase.

In the past editions, the Romanian team managed to rank in a leading position occupying twice the vice-champion title. Now it's up to the next generation to showcase their skills in order to occupy one of the top positions. The Bootcamps will be a very good opportunity to prepare and get to know the team members offline as well as learn how they can work together as a team, a very important requirement to win competitions like this.

Get your defensive & offensive skills ready
The next steps and milestones for European Cyber Security Challenge are:
First Bootcamp for Romania is scheduled for July 25th – 28th
Second Bootcamp for Romania is scheduled for August 30th – September 7th
The Finals with delegates from 19 countries is scheduled during October 9th-11th
"We will continue to get involved and support this kind of initiatives and we are proud to be part of #ECSC 2019. Our team is highly skilled and trained to host CTF's with a proven track record of international successful CTFs. Only a couple of days are left until the first Bootcamp so we have to prepare everything in due time to make sure that everything works properly." mentioned Andrei.
About Bit Sentinel
With an acknowledged mission to protect businesses against cyber threats, Bit Sentinel is a one-stop shop for cybersecurity services being able to work with cutting-edge technologies in Cloud, Web Applications & Services, Mobile and IoT. From penetration testing to incident response, our team of specialists support organizations to get a handle on a wide range of compliance and risk management initiatives. We provide independent, tailored advice and services that cover all aspects of cybersecurity.

About ECSC
The growing need for IT security professionals is widely acknowledged worldwide. To help mitigate this shortage of skills, many countries launched national cyber security competitions targeting towards students, university graduates or even non-ICT professionals with a clear aim to find new and young cyber talents and encourage young people to pursue a career in cyber security. The European Cyber Security Challenge (ECSC) leverages on these competitions by adding a pan-European layer.