Ro Hacked is an online ledger which aims to register and catalog all successful web attacks against websites operating under the .ro TLD. By scraping popular online archives, forums and news outlets for defaced websites, RO Hacked offers webmasters and website administrators a chance to check if their website was successfully compromised in the past. Moreover, it provides a screenshot of the defacement as well as possible mitigation options (on demand) on how they can prevent these types of annoyances from happening.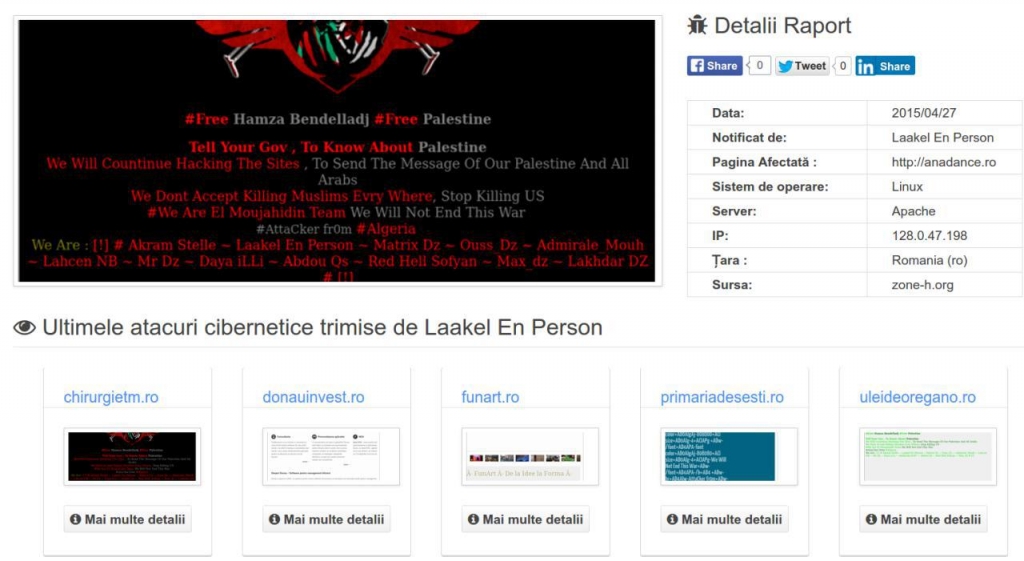 Ro Hacked auto updates daily from various security feeds and automatically notifies the domain administrators of a possible compromise on their website which includes a print screen of the defaced website, a link to the Ro Hacked website report. This contains details about the attacker that performed the defacement, the date when defacement occurred and miscellaneous information about the server.
Another useful feature is the statistics module which offers a broad overview of the attacks which occurred in the last 30 days, a top of the IP addresses that hosts the most defaced websites as well as a top 30 of the most active attackers.
Ro Hacked aims to be the Internet Security Portal consisting of original IT security news, digital warfare news, proprietary and general advisories for Romanian websites.